How to Find the Right Study Table?
We all need free time, or we won't be able to create and dream. 
With more and more people studying (and working) from home, it's become more important than ever to establish a spacious learning space at home.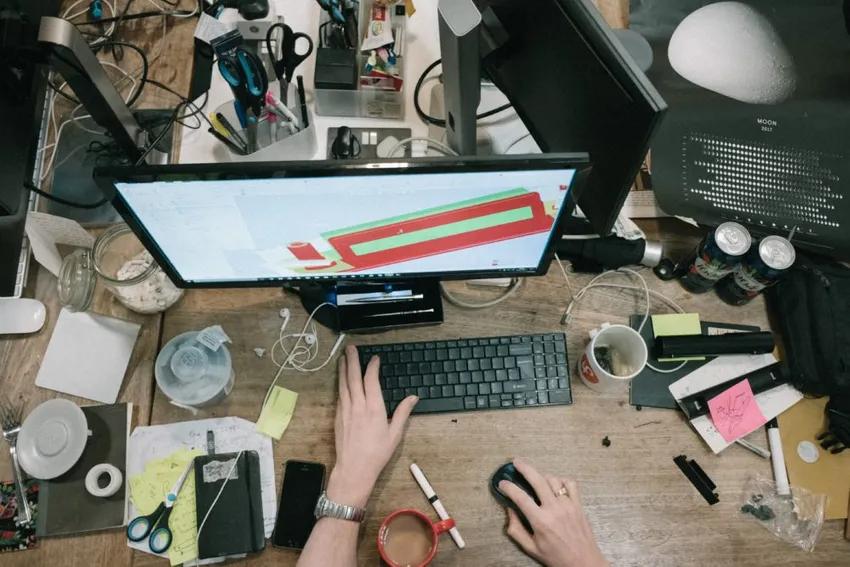 Finding the right study desk isn't easy, especially when you're short on space. But have you considered going for a computer desk with a keyboard tray?
A compact computer desk is one thing. But if it also has a keyboard tray for the desk, then it's even more convenient.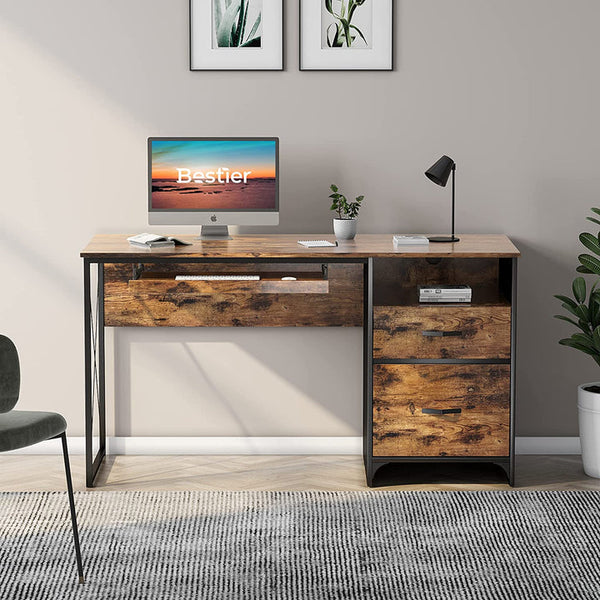 Slide-out keyboard trays allow you to make better use of the desktop. You can keep your keyboard and mouse on the keyboard tray and free up more of the desk space.
It's ideal for small spaces, and you'll feel more comfortable (so you may even get more done!)
This desk looks smart and classic, with a modern touch. The keyboard tray makes it ideal for anyone tight on space but without sacrificing style.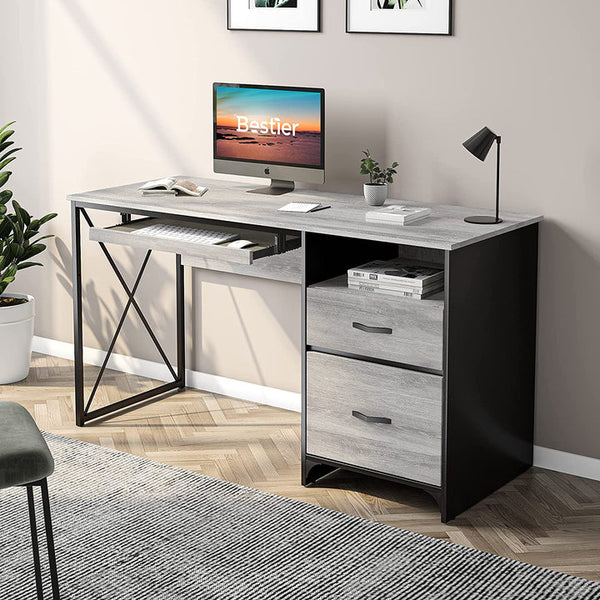 Large Workstation for two people and more
If you need to create a workstation for two-person and more, Two people long straight L-shaped desk is the best choice for you!
You can select an installation method based on what you need, a 59.45" L-shaped computer desk to save space, or a 95.5" long desk to fully utilize your space.
4 adjustable shelves under the desk can be moved out to the upper or lower level, to make room for a computer tower. 
All Bestier computer desks are meets P2 standards, certified by CARB. The L-shaped desk is covered with wood grain melamine, which is waterproof, scratch-resistant, and easy to clean.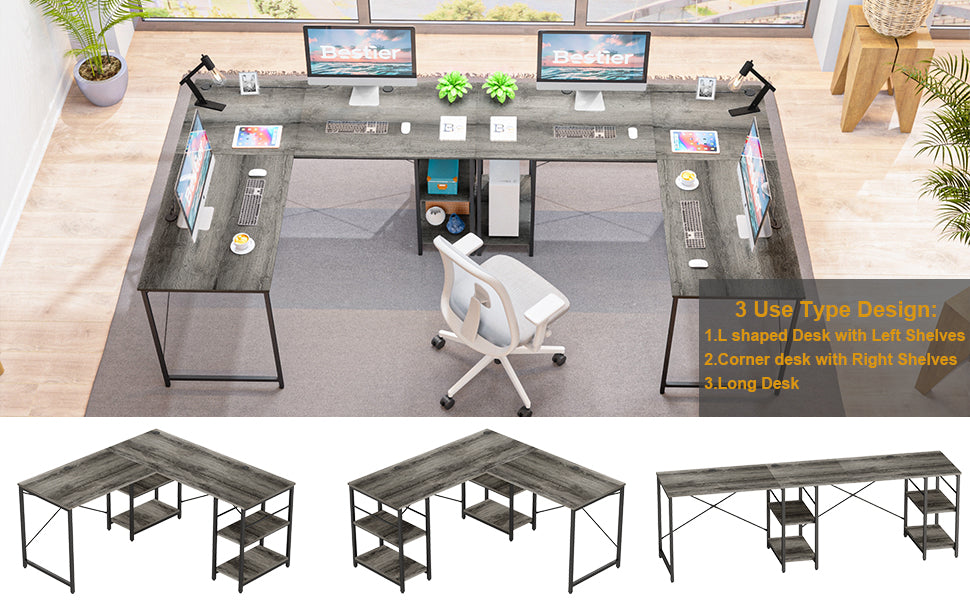 Work on the side, play on the other side.
If you're tired, you won't concentrate as well and you will not get as much done. It's that simple. This is the time when you can spend time resting or having fun. This can help you recharge and re-enter the workplace feeling happy and motivated instead of exhausted. This l-shaped gaming desk with led lights perfectly fits this moment.
This Elevated Ergonomic Shelf & large monitor stand (Measuring 36 inches in length) can help prevent aches and discomfort while you game. 20 lighting modes (7 colors) are available so that you can easily change your gaming experience.
It's easy to swap the two sides on the L-shaped gaming desk. The l-shaped desk can be installed with the monitor shelf board on the left or right side, whatever suits you. You can also use 2 desks to make a U shape for even more room for monitors so that you can play games or work together with someone else.
Enjoy the thrill of the game with all your heart and soul!
---