Tips To Create the Perfect Contemporary Kitchen
The kitchen has always been an essential space in every home. However, it has evolved over the years, becoming more reflective of the tastes of the times. A contemporary kitchen is a blend of the functionality of a traditional kitchen with the latest technology in kitchen materials and gadgets. In most cases, such kitchens are clean and eco-friendly with many excellent materials, designs, and organization styles that make them practical, efficient, and stylish.
Are you looking to renovate or redesign your kitchen? Great idea. It is a win-win situation because you'd be making your kitchen a lot more efficient while increasing the house's value. The only caveat is that you need to go about the process the right way, or you might end up making the kitchen look worse.
We don't want that to happen to you. That is why we have these great tips on creating the perfect contemporary kitchen.
Keep reading!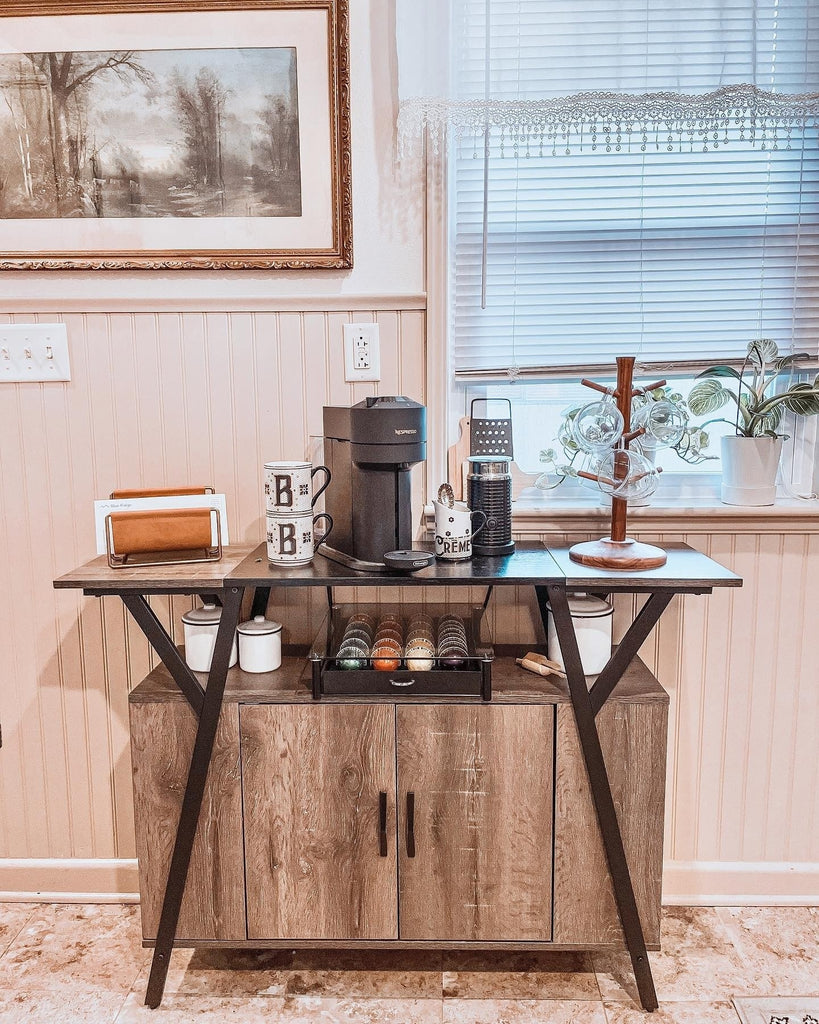 Change Your Countertops and Cooktops
The countertops are probably one of the first easily noticeable things in your kitchen because you get to do a lot there. So while countertops made from Granite and Laminate are still great countertop materials, we recommend that you get a new set of countertops made from more modern materials. Say Quartz, for instance. A Quartz countertop is way more robust and stylish than its Granite counterpart. If you happen to be on a budget, you might want to try Corian Solid Surface countertops. They are also durable, and they sure do lend a different look to your kitchen.
You should experiment with your cooktops too. Try getting some wide cooktops and opt for materials like stainless steel, enamel, or even glass.
Get A Fun Backsplash
Kitchen backsplashes have moved from just being used to keep kitchens clean. But you could put them to better use in your contemporary kitchen as you can also use them to add some character to the kitchen. So we recommend that you pay close attention to your backlash. For example, if yours is currently white subway tile or something similar, why don't you replace it with something a lot more fun? Like stylish metallic tiles, cool ceramic mosaics, or great-looking glass patterns. Your kitchen will take on a new look after you'd have done something with the backlash.
Try New Cabinet Colors
There are a lot of options when it comes to kitchen cabinet styles. So one way to get a new cabinet style in your contemporary kitchen is to choose a finish that works for the general idea you have for the kitchen. For example, you could choose from full timbre, laminate, vinyl, or polyurethane. Once that is settled, get to work on the colors. You could choose any tan, coral, blue or green, just as long as it matches the finish and the overall look of the kitchen. The trick is to make a statement with the colors you use for the cabinets, so try to avoid colors that scream.
Get Some Sleek Hardware
Hardware is not a must in a contemporary kitchen. That said, if you opt for some of these accessories, you might want to get some sleek stuff to enhance the kitchen's look. One way to go about this is to opt for silver accessories instead of the traditional bronze; You might want to do away with knobs and replace them with pulls instead. Just as long as it helps make the kitchen look stylish but clean.
Apply the Golden Triangle rule
The Golden Triangle rule is based on the idea that all the activities in the kitchen are centered around three areas: cooking, cleaning, and storage areas. These points should form a perfect triangle because it provides some order with the movement around the kitchen. Now depending on the size and structure of the kitchen, it might be a tad challenging to do this. That said, you want to bear in mind that having your kitchen set up around three cardinal points will make things a lot better (read efficient) in the kitchen.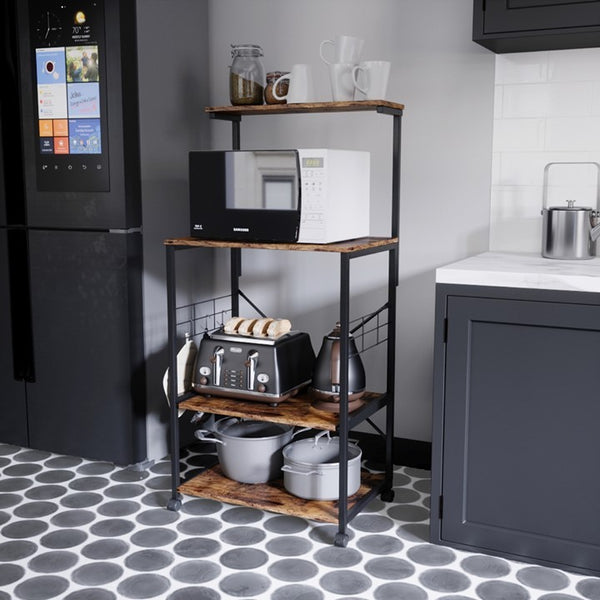 Define Areas
This tip is in line with the Golden Triangle rule we talked about a paragraph back. The idea is to keep things together to avoid clutter and make things more orderly. So we suggest that you(as much as possible)keep your appliance, utensils, and so forth in specific areas. That way, you can get what you want when you want it without having to move around the kitchen looking for one thing or the other.
Try to Save Space
This is especially important if you don't have a lot of space in your kitchen. One great way to go about maximizing the space in your kitchen is to use pop-out prep boards, foldaway trolleys, pull-out drawers, wall-mounted storage, and built-in appliances, among other techniques.
Don't Forget to Light Up.
Now you'd need some light in your kitchen when you are there because it makes the space a lot safe and easier to move and work in. Plus, the right lighting will make the kitchen look great when handled right. So try using ambient lights, task lights, accent lights, downlights, strip lighting, and wide-rimmed pendant lights.
Keep It Well Ventilated
One thing with smells (no matter how aromatic they are) is that they can permeate your kitchen and home if you don't get an outlet for them. So we recommend that you factor in some great way to ventilate the kitchen so that you don't have this problem. For example, there are stylish chimneys that you might want to explore when redesigning your kitchen. That way, you can keep the kitchen clean from the smoke and smells of working in the kitchen.
Get The Right Appliances
What is a contemporary kitchen without the right appliances? Nothing. So, while setting up your kitchen, you should pay attention to the appliances you get for the kitchen. As much as you can, try to get quality, eco-friendly appliances that add some functionality to your kitchen while giving it a cool stylish look.
Takeaway
Your kitchen is one of the essential spaces in your house because you have to eat. Thankfully, there are ways to make it look great without subtracting from the required efficiency. We hope you use the tips we described in this blog post. If you apply them religiously, you will come up with the perfect contemporary kitchen for you.
Cheers!
---